APUA Launches INET 4G LTE Advanced Mobile Network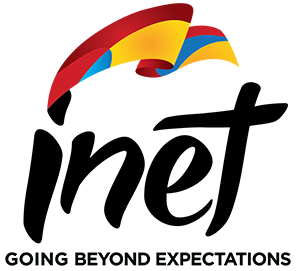 ST. JOHN'S, Antigua, April 30, 2018 – The Antigua Public Utilities Authority is happy to announce the official launch of the new inet mobile 4G LTE Advanced network. This upgrade will allow customers access to a superior quality of mobile data and voice service, along with competitive and affordable plans and features.
imobile, which has been re-branded inet mobile, is now a merged product, combining the quality internet service of inet and the reliable and consistent service of imobile's voice service. As part of the vast improvement in the network, inet mobile has enhanced its coverage island-wide and has opened a new retail location on Old Parham Road. inet is the umbrella brand of inet mobile, inet home and inet business services.
The APUA Telecommunication's Business Unit Manager, Vaughn Brown, announced at the official launch and opening ceremony held at the new APUA Telecoms Corporate Office and inet Retail Store that the inet mobile network has been overhauled to incorporate cutting edge technology. "We have built a state of the art network which is equal to or better than any first world country. The network delivers astounding speeds to handsets. In tests, some handsets have surpassed 200Mbps," said Brown.
"We have to stay relevant, we have to stay fresh and there has been a serious commitment to the success of our mobile offering" said General Manager, Esworth Martin. "We are very excited about our offering; we have invested a lot of time and energy and selected the right technology… We must remain in the mobile market."
"We have revamped our online presence with a dynamic, responsive web site. Customers now have the ability to pay inet mobile bills online, purchase plans, perform top-ups, and much more. There is even a new inet app. This is the first step, inet home and business will follow. Shortly, our sister business units electricity and water will also have online payment options," said Brown.
The introduction of this new service is a landmark accomplishment and investment of the Authority and the Government of Antigua and Barbuda.
"I would like to extend a heartfelt thanks to the Government of Antigua and Barbuda for their tremendous support," said Martin.